SNOWSPORT® HD Utility Plow
SNOWSPORT® HD Utility Plow
Snow flurries? No worries! SNOWSPORT® HD Utility Plow allows you to plow from inside your luxurious heated pickup or SUV and cuts snow removal time in half. Durable construction enables SNOWSPORT® HD Utility Plow to handle tough jobs in any condition. Attach to the front or rear of your vehicle at a moments notice with a 2" receiver. The rubber box ends keep snow from spilling out the sides and helps it stay in front of the blade. Choose a convenient and inexpensive way to move snow with SNOWSPORT® HD Utility Snow Plows.
Plow Package includes: Aluminum Blade, Push Frame, Angling Interceptor & Hardware.
NOTE: Front or rear mounts require 8 to 16 inches of clearance from under receiver to level grade when installed. Vehicles with suspension modifications (oversized tires, lift kits, etc.) may cause SNOWSPORT® Utility Plows to fit and operate incorrectly.

California Residents: Prop 65 Warning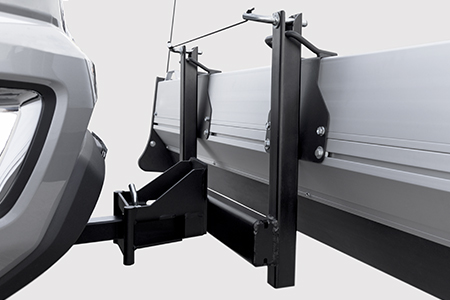 Heavy Duty Push Frame
Permits blade to travel up and down with the terrain. Blade secures with quick pins in the plow or transport position.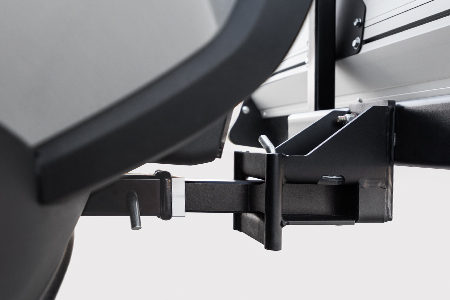 Easy on and off
Secures with one pin, tools not required. Conveniently switches from one pickup to another when provided with 2 in. receiver. Zero electrical and hydraulic pieces to repair or breakdown.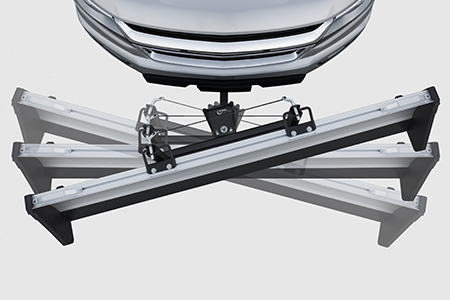 Three-Point Angling Interceptor
Adjust blade position easily to the center, left or right.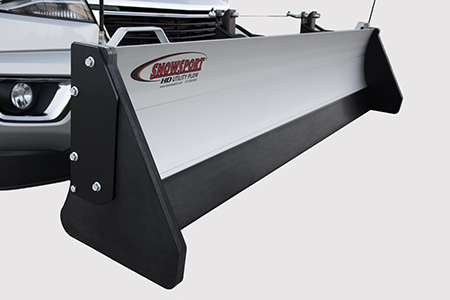 Corrosion Resistant, Aluminum Blade
Low profile snow blade does not get in the way of headlights in the transport and plow position, snow plow does not need to be removed when driving.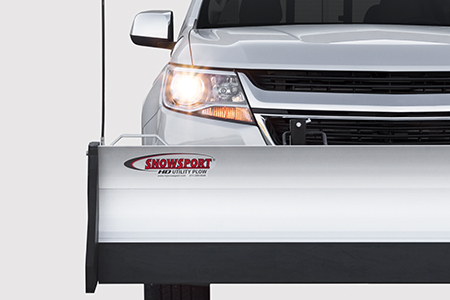 No Wiring or Extra Lights
Low profile snow plow does not block headlights in the transport or plow position, not mandatory to remove snow plow when driving.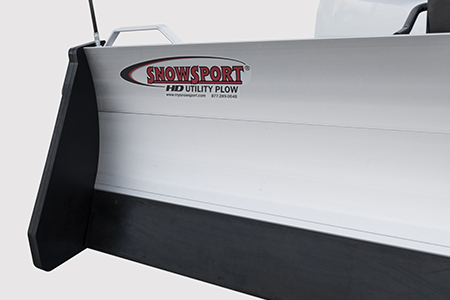 Box Ends
Prevent snow from spilling out the edges.
Average Customer Rating:
(252 reviews)