ACI® LED Lights
ACI® LED Lights
Use our ACI® LED Light to light up dark areas in Trucks, ATV's, UTV's, SUV's, campers or anywhere a 12V power source is located. The LED light strip easily attaches to the power source with only two wires and it is completely waterproof. The built in on/off switch lets you easily turn the lights on and off where the light is installed.

California Residents: Prop 65 Warning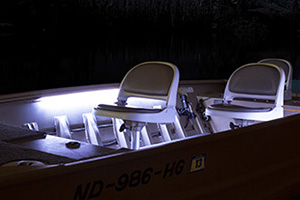 LED Light Comes in four sizes
The ACCESS® LED light comes in four sizes 12", 24" 39" & 60" for a variety of auto, marine & recreational uses. The LED Light is completely waterproof.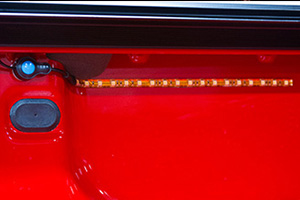 Mounting The Light
LED Light strip mounts to surface with 3M adhesive, or wherever a 12V power source is located.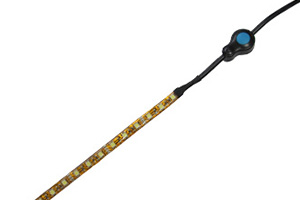 Waterproof Built-in On/Off Switch
The blue push button located on the cord at the end of the light strip allows for the LED lights to easily be turned on and off where it is installed.
Average Customer Rating:
(5 reviews)
Review by: Mike P.
Purchased these LEDs for my boat. A lot of light with little draw on the battery. This is a great light! I'm going to put some in my truck bed next.
Review by: Austin S.
When my trailer is fully loaded I cannot easily access the stock interior light. I added the Access 12" LED lights to the inside of my trailer just above the doors. Now I have plenty of light that I can turn off from the back of the trailer. Took 10min to install! Great Product!
Review by: Neil T. - AR
Very easy to install. Just stick it where you want them and plug into a 12V power source. Far brighter than I thought they would be.
Review by: Blake W.
Excellent fit and finish. Bright and Effective.
Review by: Joe N.
These lights fit perfectly in the recess of my Chevy vans roof ribs. Plenty of light so I spend less time searching for stuff. I connected three to the lame stock cargo light wiring so they come on automatically. They are better than anything else I could find and worth the cost.