ATV Rear Receiver
ATV Rear Receiver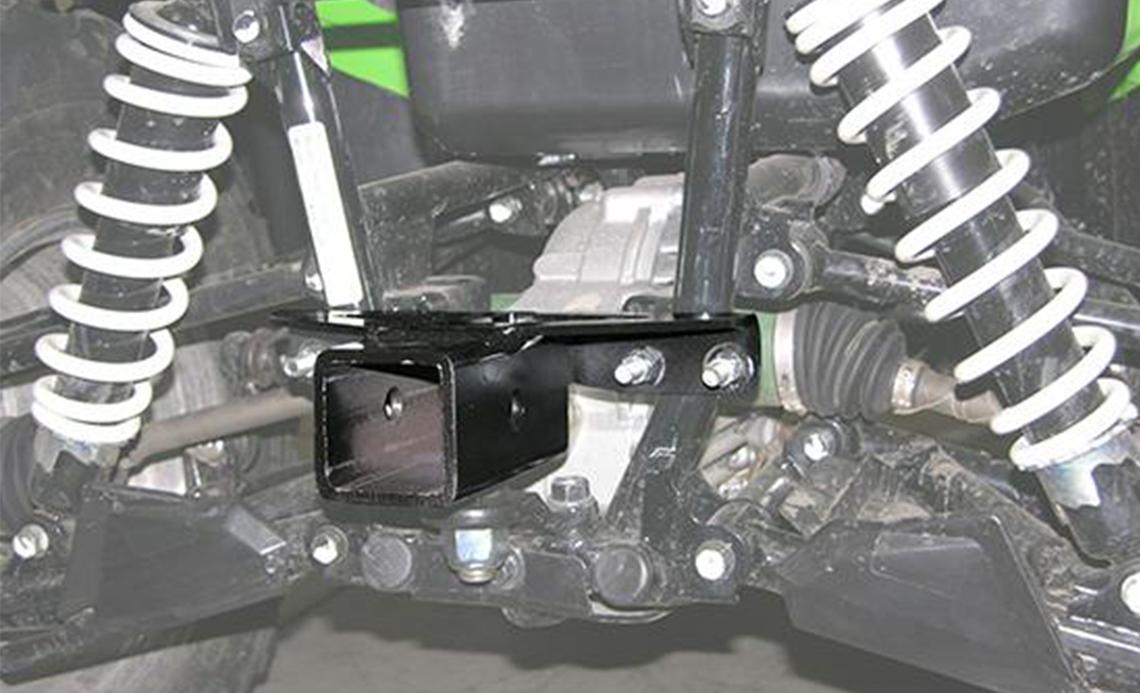 With the addition of our standard 2" rear ATV Receiver you can be hauling more cargo in no time. The ATV receiver mounts to your All Terrain Vehicle in a matter of minutes.
• Standard 2" rear ATV receiver requires OEM ball hitch on rear of ATV for mounting purposes
• Quick and easy installation
• Allows you to haul more cargo with your All Terrain Vehicle
• Caution: Do not exceed maximum load rating of your All Terrain Vehicle
Average Customer Rating:
(3 reviews)
Review by: Steve R. - VA
This ATV receiver was exactly what I was looking for. Heavy duty, and good built quality.
Review by: Doug - TX
Good fit on my Honda and nice finish. Good price.
Review by: Mike W. - TX
Shipping was very fast. Wow! Great finish and great price.